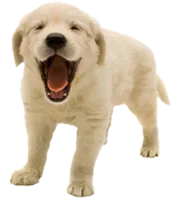 In your search for a veterinary facility, we believe you should expect high quality care as well as great service. Our goal has been to assemble a veterinary health care team committed to providing exceptional client service and veterinary health care. We strive to give all our patients the same level of care that we would expect for our own pets.
Your pet's annual wellness check-up includes a total physical exam with a thorough investigation of your pet from nose-to-toes and down to the tip of the tail. Because even the most tolerant pet may not cooperate with regular tooth and gum brushing, an annual dental cleaning may be in order; your vet will let you know whether this is appropriate.
It's a good idea to keep a collection not only of the procedures and vaccinations your pet receives at the vet, but also notes on things like any physical changes or unusual occurrences. Keep track of shifts in your pet's behavior, including things like changes in activity level, decreased appetite, or any vomiting. Bringing these notes with you to your vet visit gives your doctor a better context for your pet's medical needs. Also, if you need to change vets, it's good to have this detailed information to provide them a complete medical history. If you have any questions or concerns about recommended tests or treatments, don't be afraid to ask; our vets are happy to discuss them with you in detail.
We also offer many surgical services in our clinic, from elective procedures like spaying/neutering to various therapeutic surgeries. Because of the general risks inherent to anesthesia and surgery, especially for older, very young, or very ill pets, our veterinarians will recommend precautionary measures when appropriate. This may include X-rays or blood work before your pet is anesthetized. During a procedure your pet may need IV fluids, and antibiotics may be necessary before and/or after.

When necessary, our doctors may refer you to a specialist. As with human doctors, specialist veterinarians have completed advanced studies in specialties such as internal medicine, surgery, and emergency care.