Welcome to Far Hills Animal Clinic
Family-Owned Veterinary Care in Centerville Since 1970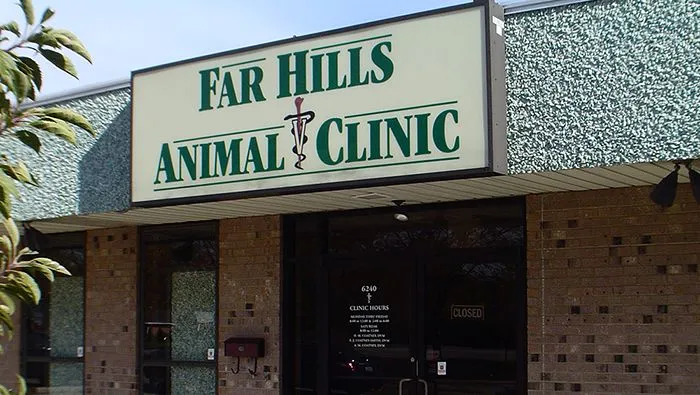 Pet Emergency? Call us right away at (937) 434-8224!

If you live in Centerville, Kettering, or the surrounding area and need a trusted veterinarian to care for your pets, please give us a call. We specialize in forging a long-term relationship with our clients and patients, and we hope that our family can help take care of yours for many years to come.